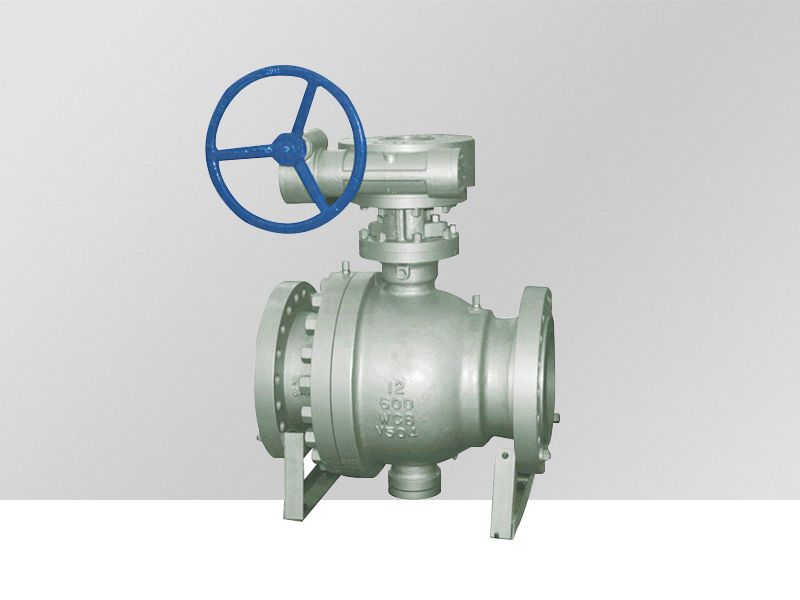 fixed ball valve
Features: Applicable Temperature: -196~350℃
Driving Means: Manual,pneumatic,motor,hydro-dynamic,rtc.
Lnside Nominal Diameter: DN15~800mm 1/2"~32"
Applicable medium: Water,gas,oil product,natural gas and corrosive mediums as acids,alkalis,etc.

We're here to help:
Easy ways to get the answers you need.
Parameter
Standards&Features
Case
Application
Inquiry
Parameter: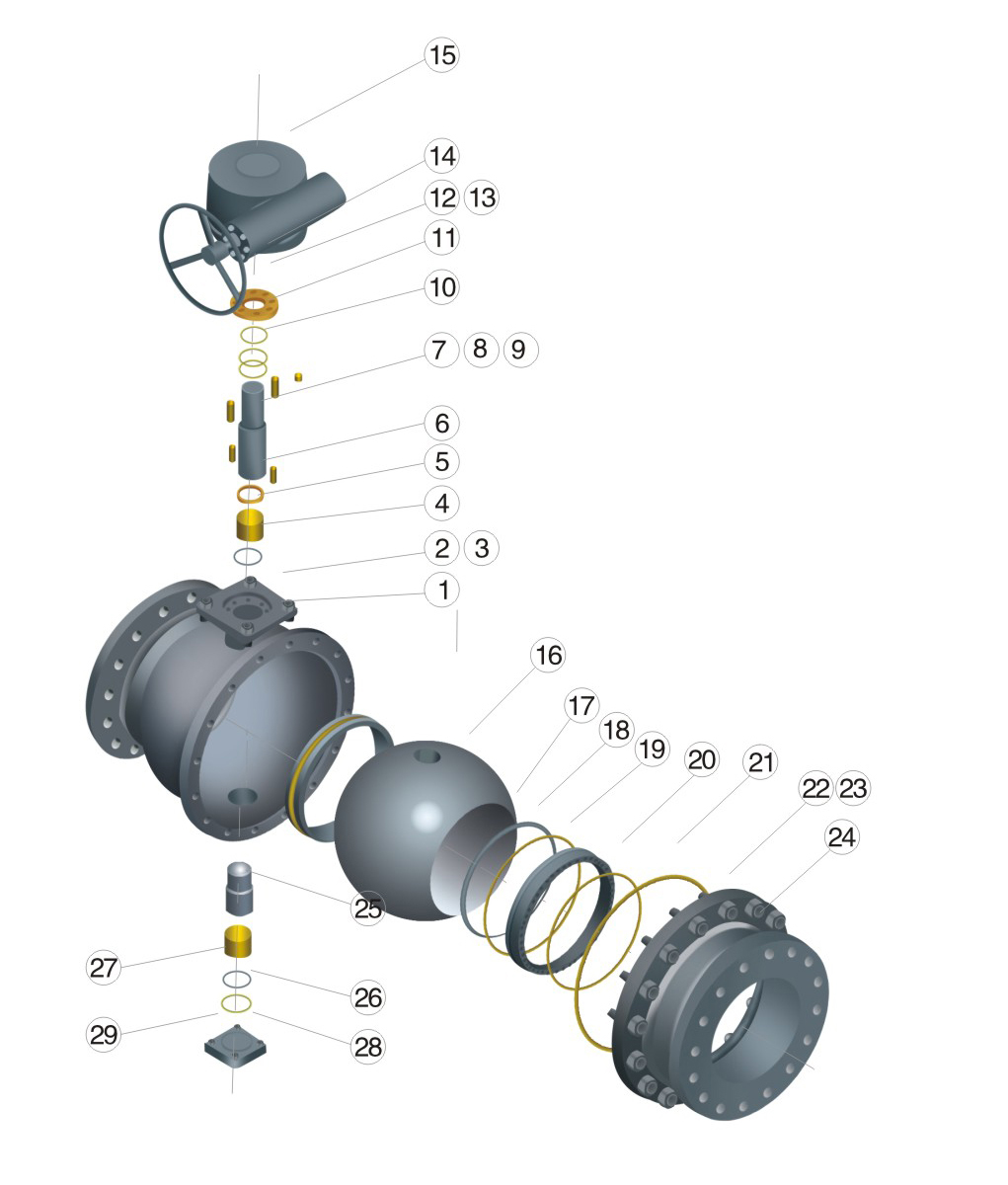 1

2

3

4

5

6

7

the valve body
the stud
the nut
the O ring
the axle sleeve
Washers
the valve stem

8

9

10

11

12

13

14

the key
the key
the O ring
Gasket
the gland
the bolt
the O ring

15

16

17

18

19

20

21

the worm gear worm
drive device
the spheroid
the seal circle
the vlave seat
the spheoid
the gasket
the stud

22

23

24

25

26

27

28

the nut
the valve cover
the lower shaft
the O ring
adjusts pad
under the end cover
the bolt
Standards&Features:
Material name
Q11F-(16-64)C
Q11F-(16-64)P
Q11F-(16-64)R
Body
WCB
ZG1Cr18Ni9TiCF8
ZG1Cr18Ni12Mo2TiCF8M
Bonnet
WCB
ZG1Cr18Ni9TiCF8
ZG1Cr18Ni12Mo2TiCF8M
Ball
1Cr18Ni9Ti304
1Cr18Ni9Ti304
1Cr18Ni12Mo2Ti316
Stem
1Cr18Ni9Ti304
1Cr18Ni9Ti304
1Cr18Ni12Mo2Ti316
Sealing
Polytetrafluorethylene(PTFE)
Gland ;Packing
Polytetrafluorethylene(PTFE)
Case:
1.Fluid resistance is small, and the coefficient of resistance is equal to that of the same length.

2.Simple structure, small size and light weight.

3.Close and reliable, ball valve sealing surface material widely used plastic, sealing well, in the vacuum system has also been widely used.

4.Easy operation, open and close rapidly, from fully open to fully closed as long as 90 degree rotation, facilitate remote control.

5.Easy maintenance, valve structure is simple, the sealing ring is generally active, demolition and replacement are more convenient.

6.In the fully open or fully closed, the ball and valve seat sealing surface and the dielectric isolation, the media through, will not cause the valve sealing surface erosion.

7.Suitable for a wide range of sizes from small to a few millimeters, large to a few meters, from high vacuum to high pressure can be applied

Application:
Water,gas,oil product,natural gas and corrosive mediums as acids,alkalis,etc.
Please fill in your procurement needs and contact information