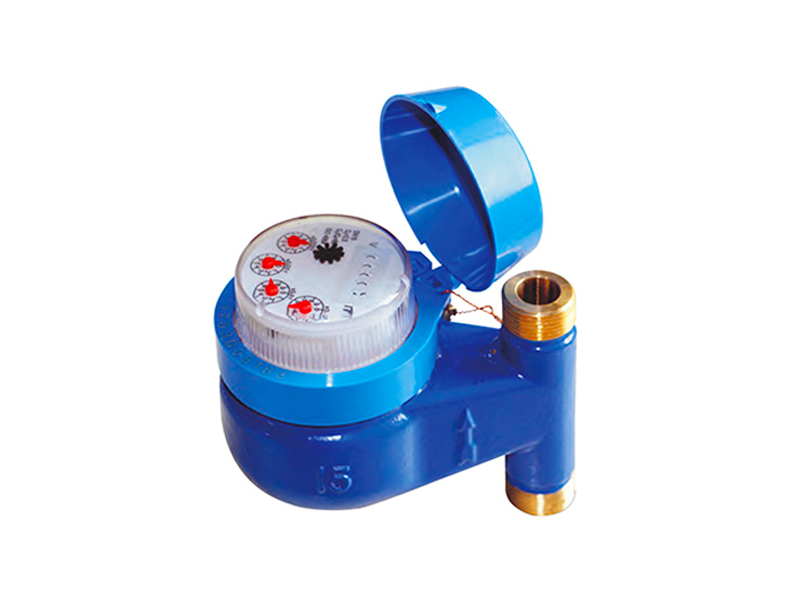 Vertical Type Water Meters
Features: Size: DN15~50mm
Pressure Rating: ≤1.6Mpa (16 bar)
Material: Brass
Design Standard: Standards Compliance
Inspection Standard: Technical data conform to international standard lSO 4064
Application medium: Water
Application Temperature: 0.1 C~40C for cold water meter
We're here to help:
Easy ways to get the answers you need.
Parameter
Standards&Features
Case
Application
Inquiry
Standards&Features:
Features
--Magnetic Drive, Lower transmission resistance.
--Magnetic shield, for external magnetic field protection.
--Sealed dry register ensures long time clear reading.
--External regulating device.
--Accresscries: 2pcs coupling, 2pcs coupling nuts and 2pcs washers.
Standards Compliance
Technical data conforms to international standard ISO 4064.
Optional Features
--Register Sealed type: Dry type; Super-dry type.
--Accuracy: R=80.
--Size: 15~50mm.
--Cold / hot water.
--Non return valve.
--Reed switch option.
--Several lengths and connections available on request.
--Thread end type: BSP / NPT.
Working Conditions
--Water temperature: 0.1 C~40C for cold water meter.
--0.1C~90C for hot water meter.
--Water pressure:≤1.6Mpa (16 bar).
Matters needing attention during installation:
--The meter should be installed in vertical position with the direction of the flow as indicated by the arrow cast in the meter body with the register face upwards.
--Pipeling must be flushed before installation.
--The meter should be constantly full of water transportation.
Maximum Permissible Error
--ln the lower zone from qmin inclusive up to but excluding qt is土5%.
--ln the upper zone from qt inclusive up to and including qs is土2%; 土3% for hot water meter.
Case:
Project name: Cameroon customer single flow water meter and volumetric water meter order
Customer name: dealer customer in Cameroon
Main products: single-flow water meters and volumetric water meters
Customer requirements: project engineering and sales
Customer feedback: All items are of great quality!
wesdom is a very trustworthy friend. Every time the products acquired are great, we will establish a long-term cooperative relationship with wesdom!


Application:
Measuring the volume of cold portable water passing through the pipeline. Also suitable for pure water.
Please fill in your procurement needs and contact information