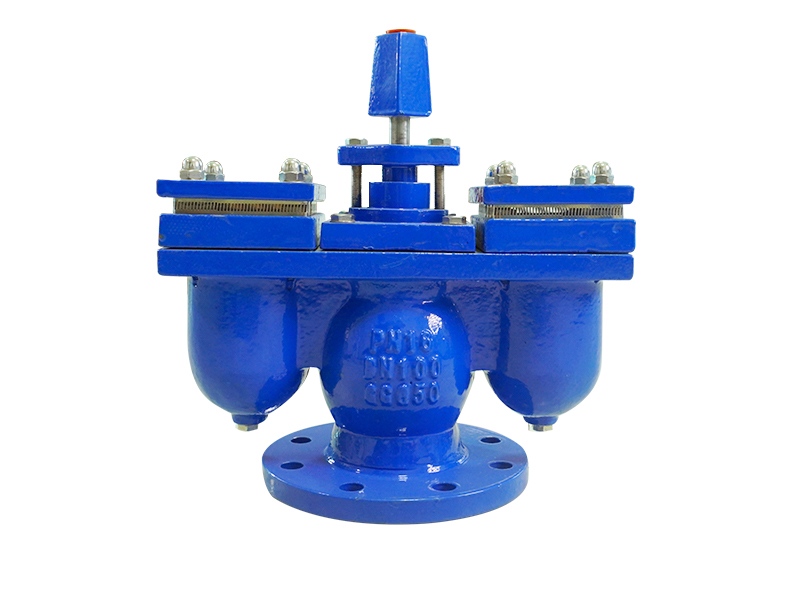 Doubleair Air Valve Southeast Asia
Features: Size: DN50-DN200
Pressure Rating: PN10/PN16
Material: Cast iron/Ductile iron
Face to face dimensionacc: To BS4504/EN1092-2
Flange: RF flange
Application medium: Water
Application Temperature: -10---80℃
We're here to help:
Easy ways to get the answers you need.
Parameter
Standards&Features
Case
Application
Inquiry
Parameter:
Exhaust valves are used in the independent heating system, central heating system, heating boiler, central air conditioning, floor heating and solar heating system. Because usually have certain air dissolved in water, and air solubility with the rising of temperature decreases, the water in the process of cycle gas gradually separated from the water, and gradually come together to form a big bubble column, even because there is water, so often have gases.
Features:
1. Can eliminate the gas in the pipe, reduce drag and save energy.
2. When the pipe is under pressure, the product can automatically inhale air to prevent the pipe from bursting
3. Floating ball is stainless steel, long service life, safe and reliable.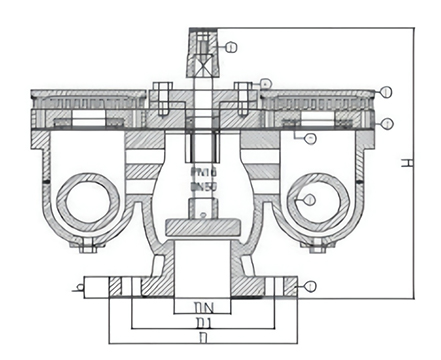 Name

DOUBLEAIR AIR VALVE

Size

DN50-DN200

Pressure

PN10/PN16

Applicable Standards

Face to face dimensionacc

To BS4504/EN1092-2

Flange

RF flange

Maximum working pressure

16bar(1.6mpa)

Maximum working temperature

-10---80℃

Body

cast iron/ductile iron

Bonnet

cast iron/ductile iron

Bolt

SS304

Nut

SS304

Gasket

NBR/EPDM

Ball

SS304
Standards&Features:
1.Advanced design with simple mechanism, strong float to prevent cracking during sudden water hammer and quick closure.
2. Self-moving mechanism to resist blow shut under higher air velocity even up to sonic velocity of air.
3.No arms or levers to prevent vibrating, bending, direct closure of the float.
4. Smooth cage outside of the float, keep float moving in specified guide rail.
5.Bottom rubber buffer for collision prevention, and drain easy with proper holes around the cage during vacuum.6.Outside screen will be an option for safety and prevent insects and birds in.
7.Fully fusion epoxy coated inside and outside of valve for long service life.
8.Good for distribution pipeline system, if for transmission pipeline with high impact water hammer, the anti shock device should be required.
Double air valves have three functions :
1.Evacuation of air at a high flow rate when pipes are being filled ;
2.Intake of air at a high flow rate when pipelines are being drained (protection of the network against a pressure drop in the pipelines in the case of a main being broken) ;
3.Degassing at a low flow rate when in operation.


Advantage:
1. High sealing performance
2. Light torque
3. Small flow resistances
4. Not easy to produce water hammer
5. Simple and convenient installation, interchangeable parts
Application:
Water conveyance pipeline during the initial water filling, regular maintenance of pipeline after water filling the air inside the pipeline to discharge, avoid pressure fluctuations.
Please fill in your procurement needs and contact information