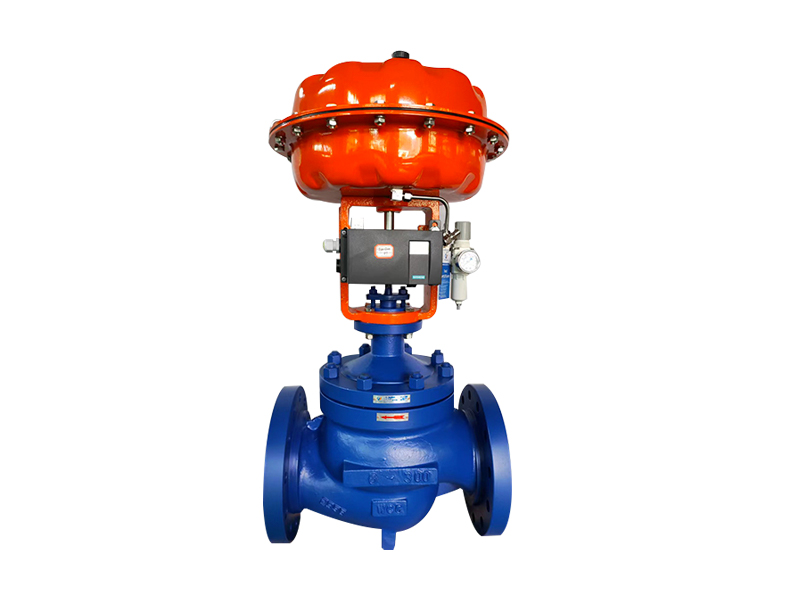 Cage Guided Sleeve Globe Control Valve
Features: Size:  2"~24" DN40~DN600
Pressure range: ASME 150~900# PN1.6~PN16.0MPa
Leakage performance standards: ASME B16.104 GB/T4213-2008/GB/T17213.IEC60534
Flange type: JB/T79-2015 GB/T9113-2010 HG/T20592-2009/ASMEB16.5
Butt welding: GB/T9124-2010/ASME B16.25 GB/T12224-2015 Butt welding end
Temperature range: -100℃-560°℃
Body type: straight-through, angled,Z-shaped
We're here to help:
Easy ways to get the answers you need.
Parameter
Standards&Features
Case
Application
Inquiry
Parameter:
It adopts a sleeve guide structure and pressure-balanced valve core designed for heavy load conditions. It adopts a double valve seat seal and is used on occasions where leakage requirements are not high. The valve body has a compact structure and the fluid channel is S streamlined. There is a guide vane to improve the balanced flow of fluid around the sleeve. The advantages are that the pressure drop loss is small, the flow rate is large, the adjustable range is wide, and the high flow characteristic accuracy. The valve core uses the pressure balance structure and can control high pressure and other working conditions through the light and small thrust of the actuator. It is widely used in fluid control of pipelines requiring good dynamic stability, high temperature, and high pressure. Cage guide, large guide area, good stability, and compact structure.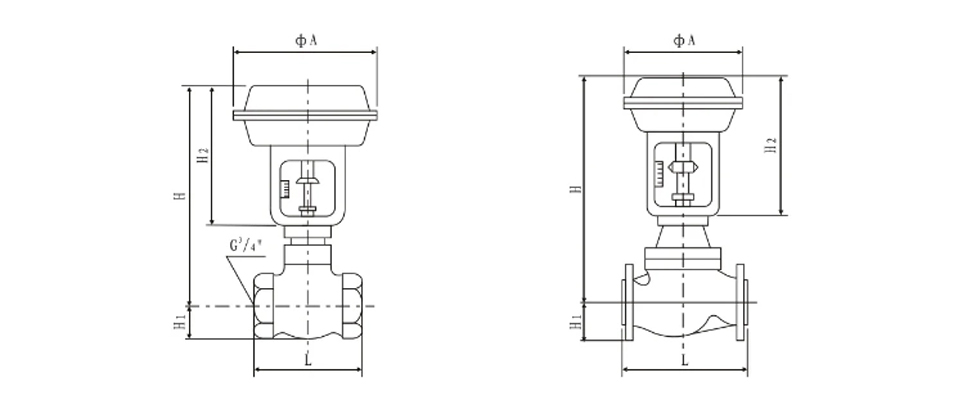 DN (mm)
L(mm)
H( mm)
Hl(mm)
Weight(Kg)
øA (mm)
ANSI25FF ANSI150RF JIS10KFF.RF PN0.6/1.6
ANSI300 JIS20 30KRF PN4.0
ANSI600 JIS40K.RF PN6.4
Regular Iype
High Temper -ature Type
PN6
PN16
PN40
PN64
PN6 PN16
PN40 PN64
G3/4"
120
120
120
253
31
32
11
12
236
20
181
194
206
398.5
548.5
45
52.5
65
19
23
285
25
184
197
210
410.5
560.5
50
57.5
70
20
24
40
222
235
251
455
620
65
75
85
26
35
50
280
267
286
457.5
627.5
70
82.5
90
30
40
65
286
292
311
610
790
80
92.5
102.5
47
66
360
80
298
317
337
622
807
95
100
107.5
55
78
100
345
368
394
640
850
105
110
17.5
125
65
99
150
465
473
508
870
1130
132.5
142.5
150
172.5
102
145
470
200
555
610
650
890
1150
160
170
187.5
207.5
140
184
1.WESDOM patent products, patent certification
The product side flanges comply with national, German, Russian, American, British and Japanese standards and other domestic and international standards for multiple pressures, easy connection and wide adaptability, which can reduce the type of purchase and stock.
2.The product has an independent identity to ensure traceability
Each wesdom product has its own unique identification number, to ensure product traceability.
3.Provide material inspection report
All wesdom products can provide the material inspection report of the main parts.
4.One-stop service
One-stop service, we not only supply high quality products, also supply solutions and after-sales service.
5.WESDOM has a lot of project experience
We have a lot of project experience in countries such as Pakistan and the Philippines, WESDOM has always been noticed all over the world, and trust comes from quality.
6. WESDOM has a strict quality control system
WESDOM has a strict quality control system and before delivery, we test 100% of each product to ensure its quality, promising you a high quality product.


Quality Control Process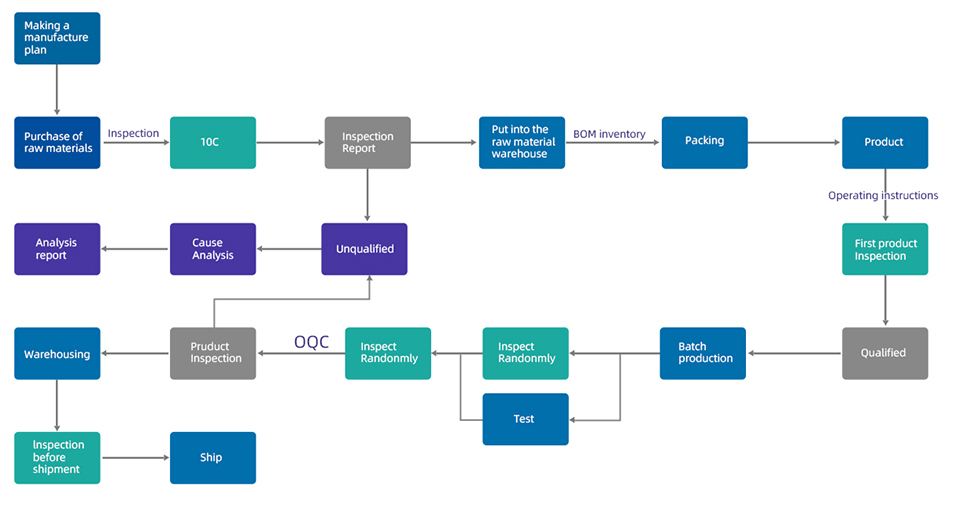 Standards&Features:
Valve trim features:
Double seat structure,sleeve guide balanced trim, split or integral standard cage
Body type:
Straight-through, angled,Z-shaped
Upper bonnet type:
Normal temperature type, high temperature heat dissipation type, extension type
Temperature range:
-100℃-560°℃
Stem Seal Type:
Standard Standard Packing Seal
High temperature type packing seal, bellows seal(optional)
Standard leak class:
CLASS IV(standard, metal seat)
Flow characteristics:
Equal percentage, straight line
Connection with pipelines:
Flange, butt welded
Adjustable ratio:
50:1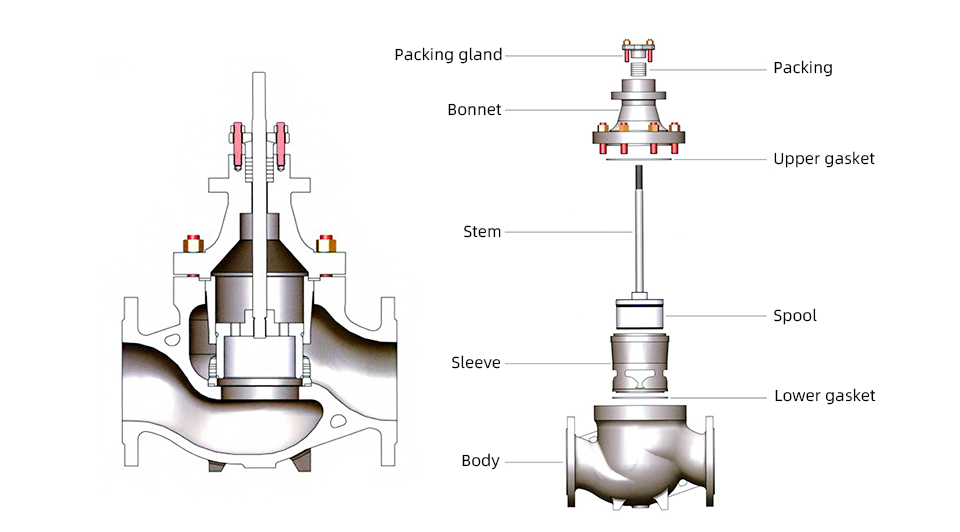 Case:
WESDOM Group specializes in pipeline fluid systems: R&D, production and sales of valves, pipe fittings, water meters, flow meters, etc. The products cover cast iron, cast steel, stainless steel, copper, plastics and other materials, which are widely used in hydropower stations, heat, buildings, Water supply and drainage, petroleum, chemical industry, electric power, medical and other fields.
Why more and more customers are choosing wesdom valves:
1. There is a professional technical team, and quality is guaranteed
2. Independent factory, more favorable price
3. Extensively trained employees are well-versed in all aspects of flow control technology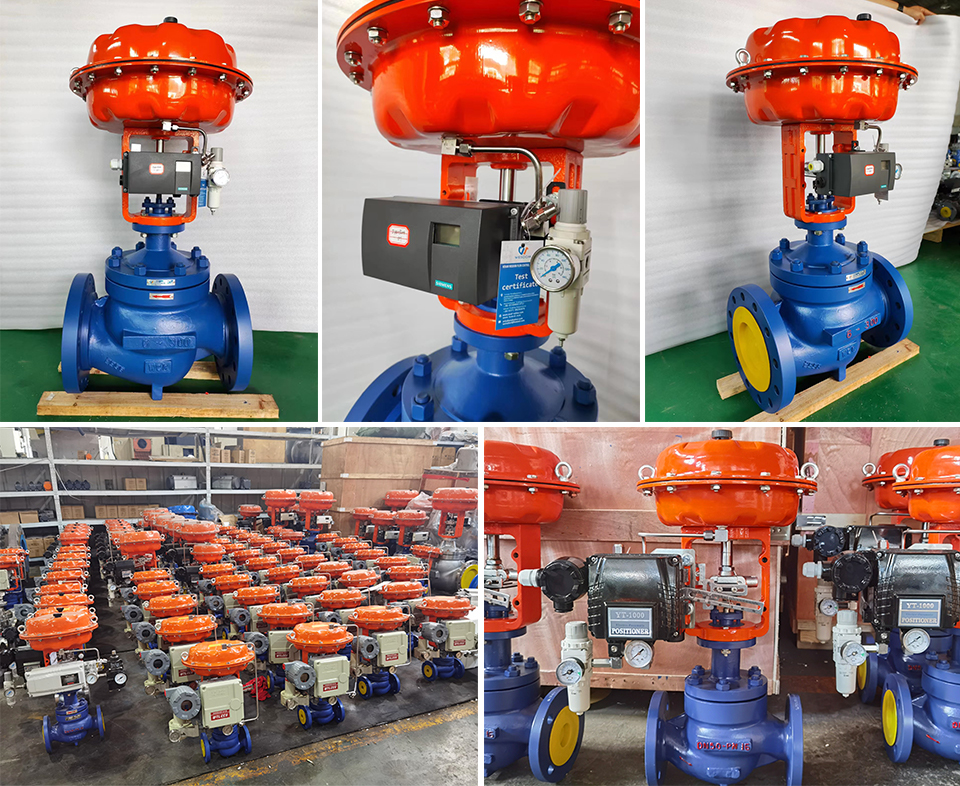 Application:
Food & Beverage
Water & Wastewater
Ultra Pure Water
Desalination
Chemical
Textile
Pharmaceutical
Pulp & Paper
Mining
Boiler and Power Industries
Please fill in your procurement needs and contact information