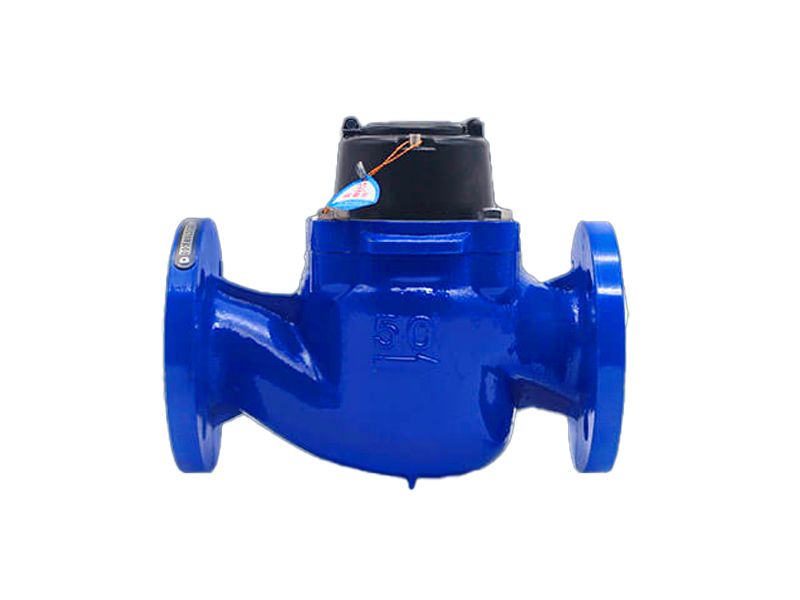 LXCLG(R) Vertical removable element woltman cold (hot) water meter
Features: Size:  DN50~300mm
Pressure Rating: ≤1.6Mpa (16 bar)
Material: DI
Design Standard: Standards Compliance
Inspection Standard: Technical data conform to international standard ISO 4064/ISO91004
Application medium: Water
Application Temperature: 0.1℃~50℃ (0.1℃~90℃ for hot water meter)
We're here to help:
Easy ways to get the answers you need.
Parameter
Standards&Features
Case
Application
Inquiry
Parameter:
Type

Size

L(Length)

H(Height)

Connecting Flange

D1(Outside Diameter)

D2(Bolt Circle Diameter)

Connecting Bolts(n-M)

mm

LXLC-50

50

200

261

165

125

4-M16

LXLC-65

65

200

271

185

145

4-M16

LXLC-80

80

225

279

200

160

8-M16

LXLC-100

100

250

289

220

180

8-M16

LXLC-125

125

20

299

250

210

8-M16

LXLC-150

150

300

319

285

240

8-M20

LXLC-200

200

350

346

340

295

8-M20(1.0DE)

12-M20(1.0MPa)

LXLC-250

250

450

450

395(1.0MPa)

350(1.0MPa)

12-M24(1.6MPa)

405(1.6MPa)

355(1.6MPa)

12-M20(1.0MPa)

LXLC-300

300

500

478

445(1.0MPa)

400(1.0MPa)

12-M20(1.0MPa)

460(1.6MPa)

410(1.6MPa)

12-M24(1.6MPa)
Standards&Features:
Features
-Removable element structure, easy installation and maintenance, register for universal use within this range detachable without removing the meter from the pipeline.
-Dry-dial, Magnetic drive sensitive action, small pressure loss.
-Vacuum sealed register ensures the dial keeps free from fog and keeps the reading clear in a long term service.
-Selected high quality materials for steady & reliable characteristics.
-Technical data conform to international standard lSO 4064.


The Operation Description of The Two Reed Switches System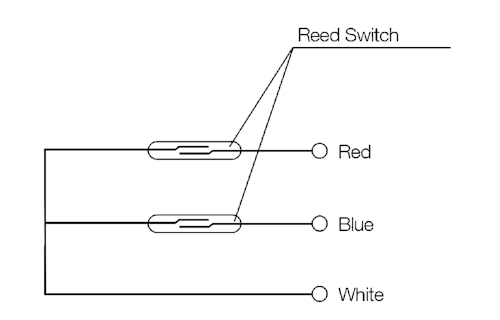 Please see the diagram of the two reed switches system below. The two reed switches would be operated"ON"OR"OFF"respectively by the magnet fitted to the pointer orgear during its running on the register, but never"ON"at the same time, unless the out-of-magnet attackes.
The two reed switches operate two"ON" and two"OFF" in one round of the pointer or the gear means one signal.
output, this principle prevents the loss or over counting of signal output due to the switches joggling or the pipe
vibrating, so assures reliability of the signal output.
Case:
Project Name: Indonesia--Apartment Building Project
Customer name: A Trading Company in Indonesia
Main product: red cast iron flanged water meter, British standard, Color Customization
Customer needs: Purchasing water meters for customers
The client in this case is a local business company in Indonesia. They specialize in purchasing related equipment for some local engineering projects
The reason why they cooperate with WESDOM is that they had a local customer's engineering project.And it need to use water meter products. So,they found a commercial company to help them.
This commercial company search some reliable valve manufacturer to supply it by the Internet. And then,they found WESDOM Valve. In order to dispel his doubts, our foreign trade salesman showed the strength of the company through video connection in the communication with this business company, and sent some relevant certificates of WESDOM. These actions have left a very deep impression on this commercial company.
Finally, the client from a trading company in Indonesia also purchased a red cast iron flanged water meter from WESDOM and customized their own logo and color. After the customer receives the goods, they are satisfied with the products.


Application:
--Measuring the volume of cold (hot) water passing through the pipeline
Please fill in your procurement needs and contact information