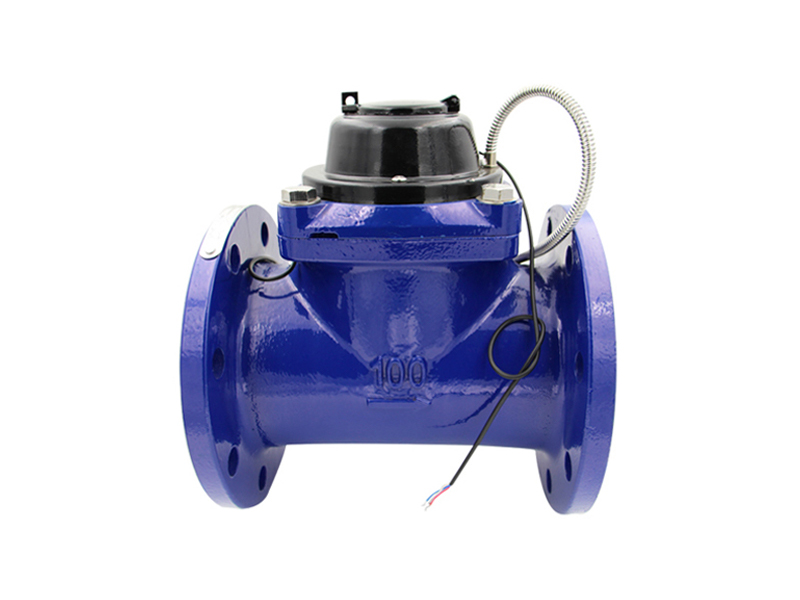 spiral vane flange water meter
Features: Size:  50~200mm
Pressure Rating: ≤1.0Mpa (10 bar)
Material: DI
Design Standard: Standards Compliance
Inspection Standard: Technical data conform to international standard lSO 4064
Application medium: Water
Application Temperature: 0.1℃~50℃ (0.1℃~90℃ for hot water meter)
We're here to help:
Easy ways to get the answers you need.
Parameter
Standards&Features
Case
Application
Inquiry
Parameter: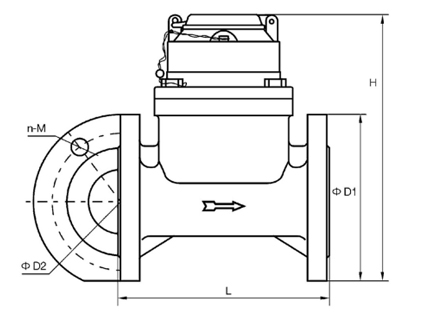 MAIN TECHNICAL SPECIFICATIONS
Type

Size

L(Length)

H(Height)

Connecting Flange

D1(Outside Diameter)

D2(Bolt Circle Diameter)

Connecting Bolts(n-M)

mm

LXLC-50/DE

50

200

261

165

125

4-M16

LXLC-65/DE

65

200

271

185

145

4-M16

LXLC-80/DE

80

225

279

200

160

8-M16

LXLC-100/DE

100

250

289

220

180

8-M16

LXLC-125/DE

125

250

299

250

210

8-M16

LXLC-150/DE

150

300

319

285

240

8-M20

LXLC-200/DE

200

350

346

340

295

8-M20(1.0MPa)

12-M20(1.0MPa)
Standards&Features:
Features
--Removable element structure, easy installation and maintenance;
--Dry-dial, Magnetic drive;
--Large flow capacity, small pressure loss;
--Resist water hummer and pollution;
--Vacuum sealed register ensures the dial keep free from condensation and keep the reading clear in a long term service;
--Selected high quality materials for steady and reliable characteristic;
--Technical data conform to international standard ISO 4064/ISO9100;
--With high accuracy;
--Product accessories include connectors, filters, connection accessories, pipe accessories, Flange, filter
Case:
Project Name: The Philippines - Water Treatment Plant Project
Client name: Water treatment project of a company in the Philippines
Purchased product: Flange water meter - LXXG model, cast iron water meter FOR irrigation
Customer demand: Transport these water meters to the company which contract this water treatment plant project
This customer from The Philippines found that WESDOM Valve on Google Ads. By browsing the website, he had a preliminary understanding of WESDOM Group, and then communicated with the staff of the international trade department of WESDOM. The customer proposed that the water meter to be purchased this time is mainly used in the water treatment plant. After receiving the customer's demand, the sales manager of the WESDOM international trade department actively communicated with the factory, and meanwhile made a quotation for the customer and introduce WESDOM 's production scale and service commitment in detail.
In the end, WESDOM reached cooperation with this client from the Philippines. By the way,he also purchased some other valves from WESDOM. After receiving the products, they expressed full of praises for the look and quality of the product.
Application:
--Measuring the volume of cold (hot) water passing through the pipeline
Please fill in your procurement needs and contact information