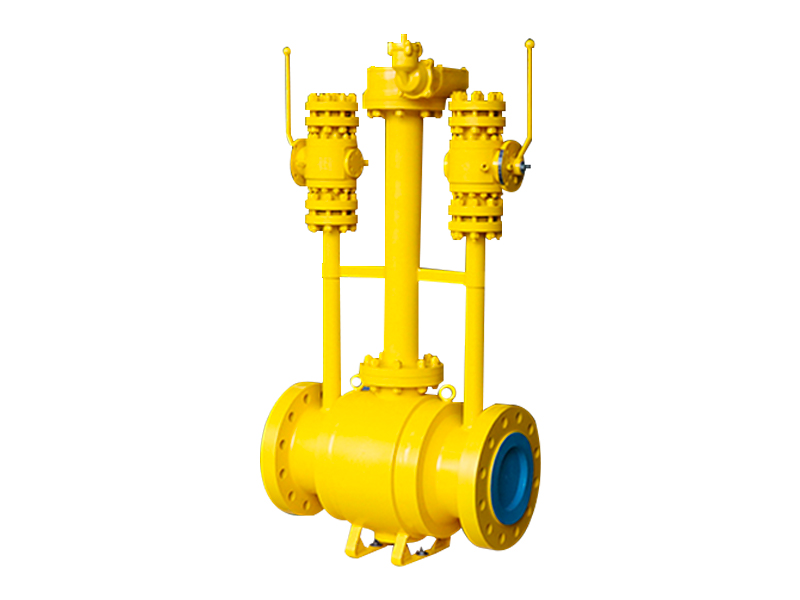 Fully welded ball valve
Features: Size: 2"-48"
Pressure Rating: 150LB-900LB
Material: A216 GR.WCB
Design Standard: API6D,ASME B16.34
Inspection Standard: API598
Application medium: Petroleum, Natural Gas

We're here to help:
Easy ways to get the answers you need.
Parameter
Standards&Features
Case
Application
Inquiry
Parameter:
What is a fully-welded ball valve?
WESDOM fully-welded ball valves guarantee maximum reliability and, based-on experience, a very long service life.
The ball valves are extremely reliable, absolutely maintenance-free and are particularly suited for applications in enclosed pipeline systems.
WESDOM ball valves meet all of the important approval guidelines and standards!
In general, WESDOM ball valves are manufactured for extreme requirements – as series product, as special series as well as special productions at the customer's request.
Welded ball valves with integral welded valve bodies can effectively avoid external leakage. Welded ball valve is widely used in various fields, its superior quality and high performance stability is ordinary cast steel ball valve can not reach, all-welded ball valve service life is far greater than cast steel ball valve, all-welded ball valve is widely used in city gas, city heating, petrochemical, shipbuilding, steel, pressure regulating stations, power plants and other types of pipeline equipment.
Welded ball valves are generally available in blue, yellow, grey, black and other colours. Transmission methods include handle, turbine, pneumatic, electric, etc.



1.WESDOM patent products, patent certification
The product side flanges comply with national, German, Russian, American, British and Japanese standards and other domestic and international standards for multiple pressures, easy connection and wide adaptability, which can reduce the type of purchase and stock.
2.The product has an independent identity to ensure traceability
Each wesdom product has its own unique identification number, to ensure product traceability.
3.Provide material inspection report
All wesdom products can provide the material inspection report of the main parts.
4.One-stop service
One-stop service, we not only supply high quality products, also supply solutions and after-sales service.
5.WESDOM has a lot of project experience
We have a lot of project experience in countries such as Pakistan and the Philippines, WESDOM has always been noticed all over the world, and trust comes from quality.
6. WESDOM has a strict quality control system
WESDOM has a strict quality control system and before delivery, we test 100% of each product to ensure its quality, promising you a high quality product.


Quality Control Process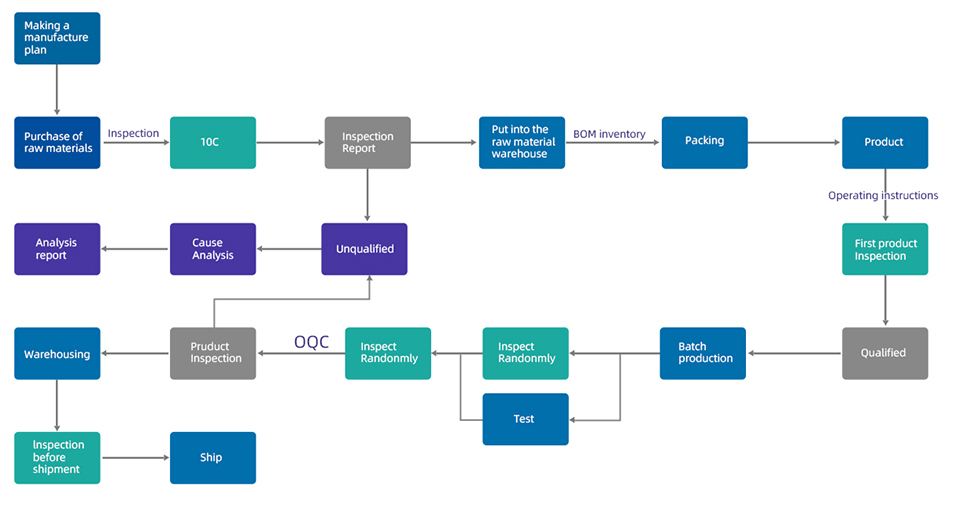 Standards&Features:
Standard:
Design Standard:
ASME B 16.34/API 6D /API 608/BS EN ISO17292/ISO14313
Face To Face Dimensions:
ASME B 16.10/API 6D/EN558
Connection End:
ASME B 16.5/ASME B 16.47/ASME B 16.25/EN1092/JIS B2220/GOST12815
All-welded ball valve performance:
1. No maintenance, adjustment and lubrication, easy to install, reliable long-term operation at low running costs. The surface adopts spraying treatment technology, lustrous and beautiful, which has been in the leading level in China.
2. The surface is sprayed with plastic treatment technology, which has a beautiful lustre and is at the leading level in China. There will be no external leakage etc. The valve body is of welded construction, so the valve is light and easy to insulate.
3. The operating handle can be removed and installed in a different direction.
4. The valve seat is made up of a carbon fibre reinforced Teflon seal ring and a disc spring, so it is highly adaptable to changes in pressure and temperature and does not produce any leakage in the marked pressure and temperature range.
5. The processing of the ball is followed by an advanced computerised tester, so the ball is processed with high precision.
6. As the valve body material is the same as the pipe material, there will be no uneven stress and no deformation due to earthquakes and vehicles passing over the ground, and the pipe is resistant to ageing.
7. Integral fully welded, equal and variable diameter channels, fixed and floating balls, double piston effect sealing system, automatic injected sealant type bearings.
8. To prevent static electricity, the stem and ball and between the stem and stuffing box are equipped with steel balls and springs, which can keep all parts of the valve conductive to the valve body and let the current pass through the area, releasing static electricity. Not only to prevent fire, but also to prevent corrosion and to achieve a temporary cut-off for timely maintenance.
9. The stem anti-disengagement function is because the stem is affected by the pressure inside the valve and always generates a disengagement force so the stem is designed as an anti-disengagement structure.
10. Support with a low friction material thrust washer pushes the pressure against the stem so that the stem only acts as a torque transmitter.
Case:
WESDOM Group specializes in pipeline fluid systems: R&D, production and sales of valves, pipe fittings, water meters, flow meters, etc. The products cover cast iron, cast steel, stainless steel, copper, plastics and other materials, which are widely used in hydropower stations, heat, buildings, Water supply and drainage, petroleum, chemical industry, electric power, medical and other fields.
Why more and more customers are choosing wesdom valves:
1. There is a professional technical team, and quality is guaranteed
2. Independent factory, more favorable price
3. Extensively trained employees are well-versed in all aspects of flow control technology



Application:
Fully welded ball valve applications:
1. City gas:
Gas output pipeline, main line and various branch supply pipelines, etc.
2. Central heating:
Large heating equipment output pipelines, main lines and branch lines.
3. Heat exchangers:
Pipelines and various circuits opening and closing.
4. Steel plants:
Various fluid pipelines, waste gas selective discharge pipelines, gas and heat supply pipelines, fuel supply pipelines.
5. Various industrial equipment, various heat treatment pipelines, various industrial gas and heat pipelines.
Please fill in your procurement needs and contact information