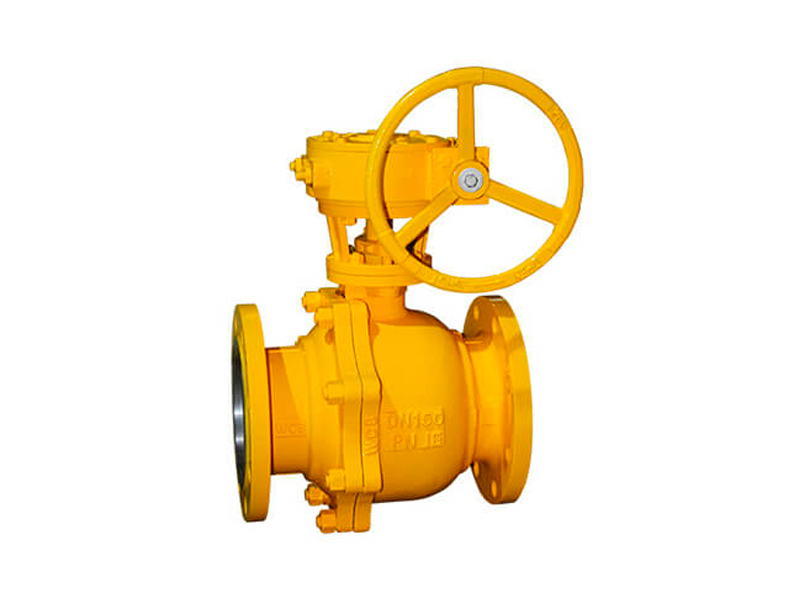 Natural gas ball valve
Features: Size: 2"~32"
Pressure Rating:  PN10-PN64,150LB-600LB
Material:  Carbon Steel,Stainless Steel
Design Standard: API6D,API608,GB/T12237
Inspection Standard: API598,GB/T13927
Application Temperature: -29~300℃
Applied projects: Petrochemical, Power plant, Refining, Oil & Gas, Metallurgy etc
We're here to help:
Easy ways to get the answers you need.
Parameter
Standards&Features
Case
Application
Inquiry
Parameter:
What is a natural gas ball valve?
Natural gas ball valve is suitable for medium and small diameter pipeline of various pressure, temperature and media under the control of connecting or truncating pipeline media opening and closing device; rely on media pressure to press the ball on the valve seat at the outlet end, its use of pressure and diameter of passage is limited to a certain extent, the switch is convenient and rapid.

The natural gas ball valve is packed with PTFE, the handle is operated with smooth torque, the driving method can be manual, worm wheel drive, pneumatic, electric, etc. The O-shaped sealing ring is used to prevent external impurities from entering the valve and maintain the long-term sealing performance of the valve, the ball valve larger than DN150 adopts worm wheel drive. Suitable for gas pipeline, liquefied petroleum gas pipeline, natural gas pipeline, gas pipeline and other general working media. The stainless steel valve body is also suitable for media with harsh working conditions, such as oxygen, hydrogen peroxide, ethylene, etc.



Specifications for ball valve
Pressure rating and size:
PN10 to PN160, ANSI Class150 to Class 2500, JIS 10K/20K
DN8 to DN2000
1/4″~80″
Material:
Body: A105, F304(L), F316(L)
Bonnet: A105, F304(L), F316(L)
Ball: A105, SS304, SS316
Stem: 304,304(L),316(L), F51
Seat: EPDM, Metal, Viton, PTFE, NBR
Special material on request.
Operated type
Pneumatic, Gear, Electric, etc.
Structure:
Floating or trunnion bore
Flange connection:
EN1092 & ANSI B16.5 & JIS
Type
Flange RF, RTJ
Maximum working temperatures:
Nitril: 80°C
NBR: 110°C
EPDM: 110°C
PTFE: 150°C, Metal seat for high temperature
1.WESDOM patent products, patent certification
The product side flanges comply with national, German, Russian, American, British and Japanese standards and other domestic and international standards for multiple pressures, easy connection and wide adaptability, which can reduce the type of purchase and stock.
2.The product has an independent identity to ensure traceability
Each wesdom product has its own unique identification number, to ensure product traceability.
3.Provide material inspection report
All wesdom products can provide the material inspection report of the main parts.
4.One-stop service
One-stop service, we not only supply high quality products, also supply solutions and after-sales service.
5.WESDOM has a lot of project experience
We have a lot of project experience in countries such as Pakistan and the Philippines, WESDOM has always been noticed all over the world, and trust comes from quality.
6. WESDOM has a strict quality control system
WESDOM has a strict quality control system and before delivery, we test 100% of each product to ensure its quality, promising you a high quality product.


Quality Control Process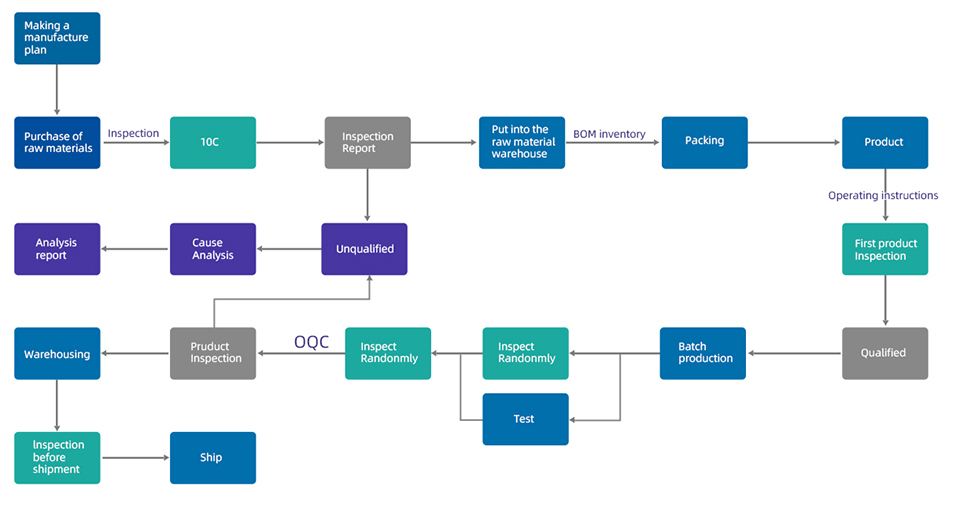 Standards&Features:
Natural gas ball valves offer several advantages over other types of valves, including:
1. Quick operation:
Ball valves are designed to open and close quickly, allowing for fast response times in case of emergency shutdowns.
2. Tight shut-off:
Natural gas ball valves provide a tight shut-off when closed, preventing leaks and ensuring safe operation.
3. Durability:
Ball valves are durable and long-lasting, with a high resistance to wear and tear.
4. Corrosion resistance:
Natural gas ball valves are made from materials that are highly resistant to corrosion, making them ideal for use in harsh environments.
5. Easy operation:
Ball valves are easy to operate, with a simple lever or handle that can be turned to open or close the valve.
6. Low maintenance:
Natural gas ball valves require minimal maintenance, making them a cost-effective option for natural gas distribution systems.
Case:
WESDOM Group specializes in pipeline fluid systems: R&D, production and sales of valves, pipe fittings, water meters, flow meters, etc. The products cover cast iron, cast steel, stainless steel, copper, plastics and other materials, which are widely used in hydropower stations, heat, buildings, Water supply and drainage, petroleum, chemical industry, electric power, medical and other fields.
Why more and more customers are choosing wesdom valves:
1. There is a professional technical team, and quality is guaranteed
2. Independent factory, more favorable price
3. Extensively trained employees are well-versed in all aspects of flow control technology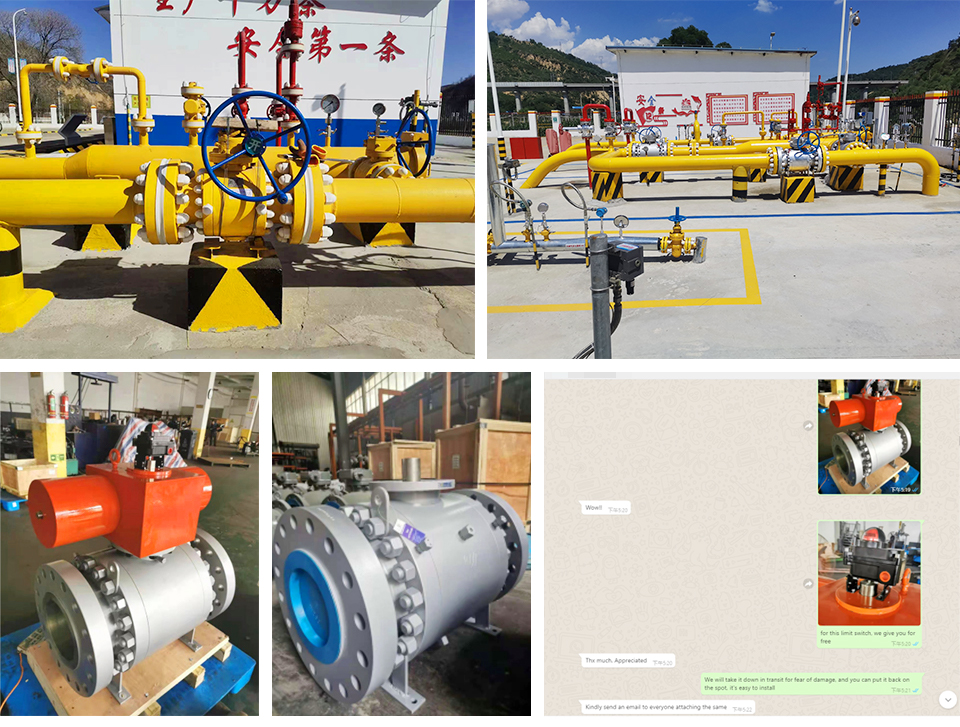 Application:
Application of natural gas ball valve:
1. Residential gas lines:
Natural gas ball valves are used in residential gas lines to control the flow of gas to appliances such as stoves, water heaters, and furnaces.
2. Commercial gas lines:
These ball valves are used in commercial buildings to control the flow of gas to heating and cooling systems, commercial kitchens, and other gas-powered equipment.
3. Industrial gas lines:
Natural gas ball valves are used in industrial applications to control the flow of gas in pipelines and equipment used in manufacturing, power generation, and other industrial processes.
4. Gas metering stations:
Ball valves are used in gas metering stations to control the flow of gas and to isolate sections of the pipeline for maintenance or repairs.
5. Gas storage facilities:
Natural gas ball valves are used in storage facilities to control the flow of gas into and out of storage tanks and to isolate tanks for maintenance or repairs.
Please fill in your procurement needs and contact information