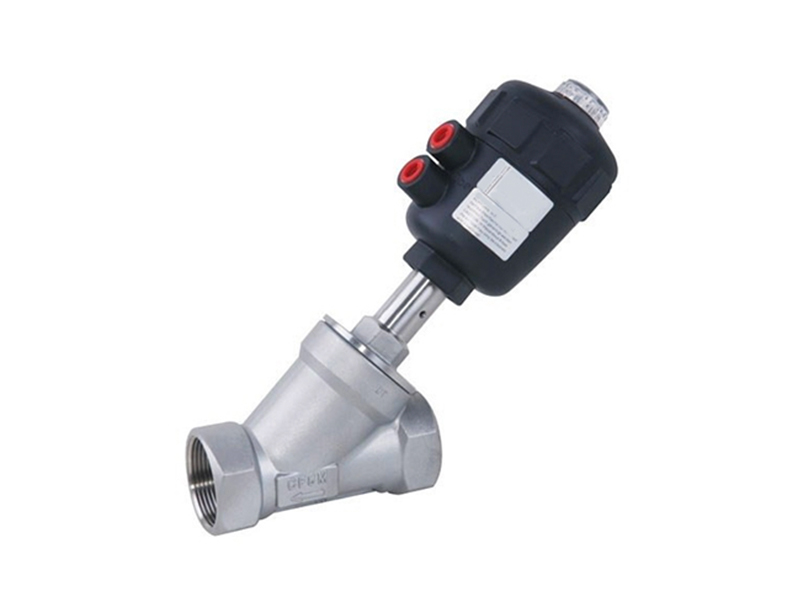 Pneumatic Angle Seat Valve Control valve
Features: Size: 1/2"-2"
Pressure Rating: PN10-PN40,150LB-300LB
Material: Stainless Steel
Design Standard:  API6D,ASME B16.34
Inspection Standard: API598
Application medium: water, oil, powder
Application Temperature: 0-200℃
We're here to help:
Easy ways to get the answers you need.
Parameter
Standards&Features
Case
Application
Inquiry
Parameter:
Product details
Pneumatic angle seat valve is a pilot angle seat valve operated by a single-acting pneumatic actuator with spring safety protection. When in use, normally open or normally closed should be selected. Pneumatic angle seat valve is widely used in short-term frequent start, with the characteristics of sensitive response and accurate action. When used with solenoid valve, the gas and liquid flow can be accurately controlled by pneumatic control. Accurate temperature control, dripping liquid and other requirements can be achieved.
Pneumatic angle seat valve is a common pipeline switch in automatic control system. It is widely used in printing and weaving, printing and dyeing, bleaching, food, washing, chemical industry, water treatment, medicine and other automatic machinery and equipment. It has no water hammer and no noise. , reliable sealing performance and so on.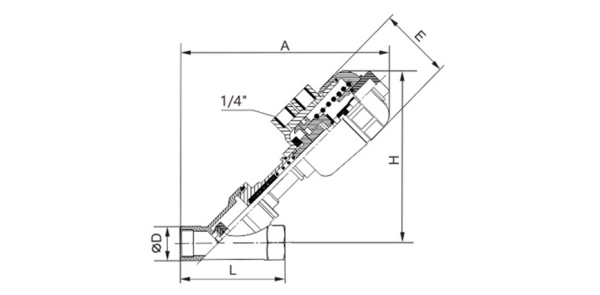 Standards&Features:
Production Process
During the production process, castings and cleaning, machining, epoxy coating assembly, pressure testing and storage all processes can ensure product quality.
Applicable medium
They are used in industries include oil chemistry, pharmaceuticals, fertilizer and power generation to prevent the backward flux of the media. It is the valve that can realize the open and close according to the force of the working medium. So there is no drive method.
Case:
Project Name: Pakistan AL-MORIZE Sugar Factory
Client Name: Pakistan AL-MORIZE Sugar Factory
Buy products: Control/On-off butterfly valves, Control globe valves, Control ball valves, Angle seat valves.
Customer needs: applied to sugar factory
Engineering Content:
The customer found WESDOM through Google advertisements, because he himself is relatively familiar with valves, so he sent the required products, product materials and required medium to our salesman in the international trade department, and the WESDOM salesman also promptly contacted with our factory's sales department and the engineering department, and then gave the customer the best price;
client feedback:
WESDOM's valves are not only of high quality, but also of very good service and price. At the same time, you can also customize your own logo and color. The delivery time is very punctual. They are very satisfied with the cooperation with WESDOM, and they will choose WESDOM if you need it;
Project pictures:

Application:
Pneumatic Stainless Steel butterfly valve Application:
potable water supply pipelines and treatment plants.
transportation of filtered and recycled water.
irrigation distribution networks.
water-pumping stations and hydroelectric plants.
nuclear industry, fire safety and storage facilities.
Please fill in your procurement needs and contact information