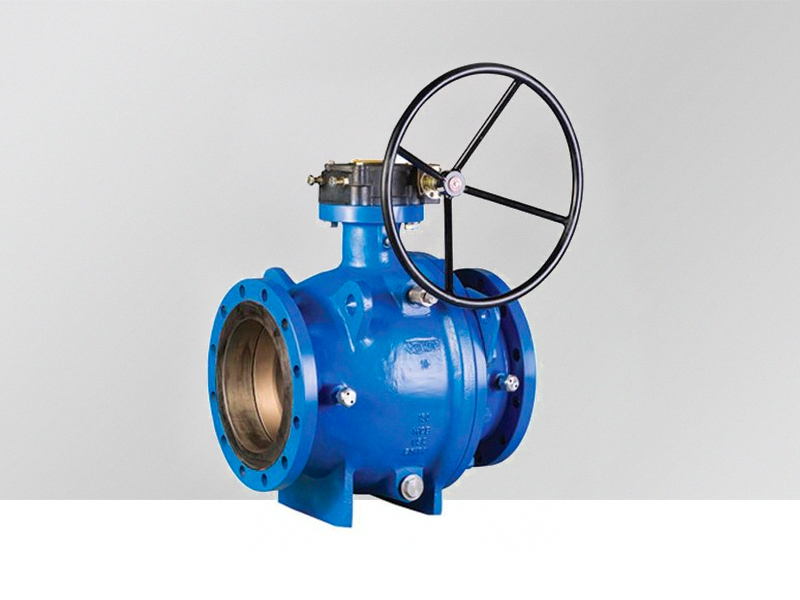 Flange connection ball valve
Features: Applicable Temperature: -196~350℃
Driving Means: Manual,pneumatic,motor,hydro-dynamic,rtc.
Lnside Nominal Diameter: DN15~800mm 1/2"~32"
Applicable medium: Water,gas,oil product,natural gas and corrosive mediums as acids,alkalis,etc.

We're here to help:
Easy ways to get the answers you need.
Parameter
Standards&Features
Case
Application
Inquiry
Parameter: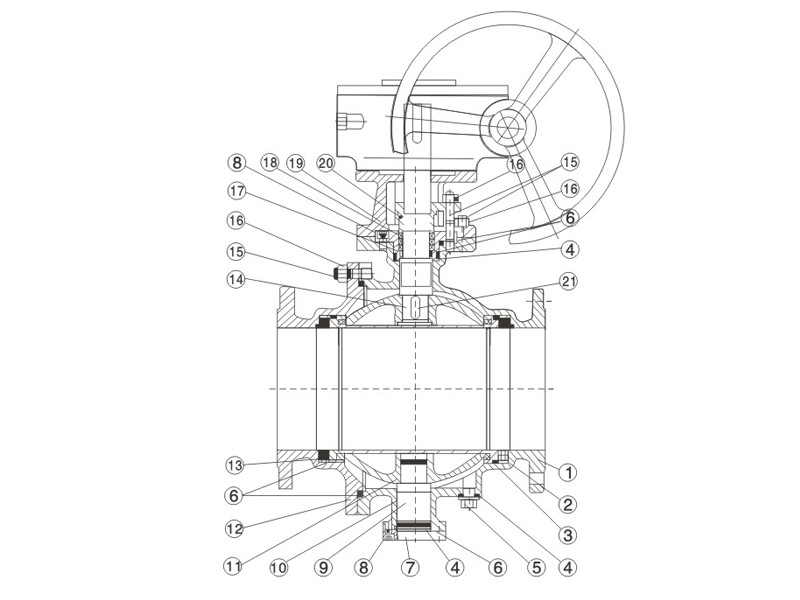 NO.

Part name

Material

GB

ASTM

1
Body
WCB
A216-WCB
2
Spring
60Si2Mn
AISI 9260
3
Seat
PTFE
PTFE
4
Gasket
PTFE
PTFE
5
Blowoff screw
25
A105
6
"O"Ring
Rubber
Rubber
7
Bottom cover
25
A105
8
Screw nial
35
A193-B7
9
Fixed spindle
1Cr13
A276-410
10
Sling bearing
PTFE
PTFE
11
Ball
1Cr18Ni9Ti
SS304
12
Bonnet
WCB
A276-410
13
Seat Ring
25
A105
14
Stem
1Cr13
A276-410
15
Stud
35CrMoA
A193-B7
16
Stud
35
A194-2H
17
Cover
25
A105
18
Stuffing
PTFE
PTFE
19
Yoke
WCB
A216-WCB
20
Gland
WCB
A216-WCB
21
Key
45
AISI C 1045
Standards&Features:
Design Reference

GB series

API series

Design Reference
GB/T12237
API6D
ANSI B16.34
Structural Length of Flange-Connection
GB/T12221
API6D
ANSI B16.10
Structural Length(Welding)
GB/T15188.1
API6D
ANSI B16.10
Connecting flange
GB/T9113、JB/T79、Hg20592
ANSI B16.5、B16.47
Butt-welding ends
GB/T12224
ANSI B16.25
Test&Inspection
GB/T9092
API6D
API598
Case:
1.Fluid resistance is small, and the coefficient of resistance is equal to that of the same length.

2.Simple structure, small size and light weight.

3.Close and reliable, ball valve sealing surface material widely used plastic, sealing well, in the vacuum system has also been widely used.

4.Easy operation, open and close rapidly, from fully open to fully closed as long as 90 degree rotation, facilitate remote control.

5.Easy maintenance, valve structure is simple, the sealing ring is generally active, demolition and replacement are more convenient.

6.In the fully open or fully closed, the ball and valve seat sealing surface and the dielectric isolation, the media through, will not cause the valve sealing surface erosion.

7.Suitable for a wide range of sizes from small to a few millimeters, large to a few meters, from high vacuum to high pressure can be applied

Application:
Water,gas,oil product,natural gas and corrosive mediums as acids,alkalis,etc.
Please fill in your procurement needs and contact information