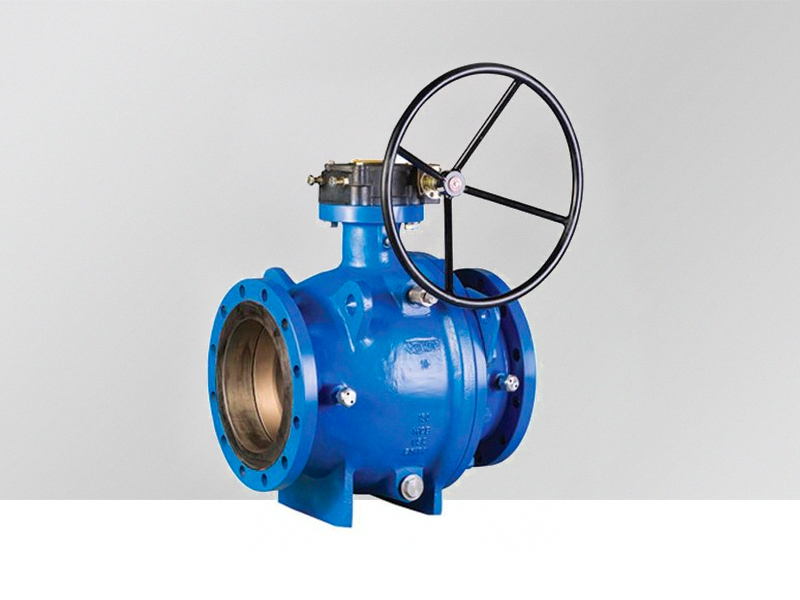 API 6D ball valve
Features: Size: 2''-36''
Design and Manufacture: API 6D
Butt-Weld End Dimension: ANSI/ASME B16.25
Inspection & Testing: API 6D/API 598

We're here to help:
Easy ways to get the answers you need.
Parameter
Standards&Features
Case
Application
Inquiry
Parameter:
API 6D ball valves are designed for reliability and high-performance, and are an excellent choice for shutoff applications in the power, oil & gas and petrochemical industries. API 6D floating ball valve and API 6D trunnion mounted ball valves are available. Ball valve API 6D fully meet the design, manufacture, and testing of API 6D specifications.

API 6D ball valves are designed manufactured to provide maximum service life and dependability. All ball valves are full port or reduced port and meet the design requirements of API 6D. API 6D ball valves are available in a complete range of body/bonnet materials and trims. API 6D ball valves are available for the pressure ratings only: Class 150, Class 300, Class 400, Class 600, Class 900, Class 1500, and Class 2500.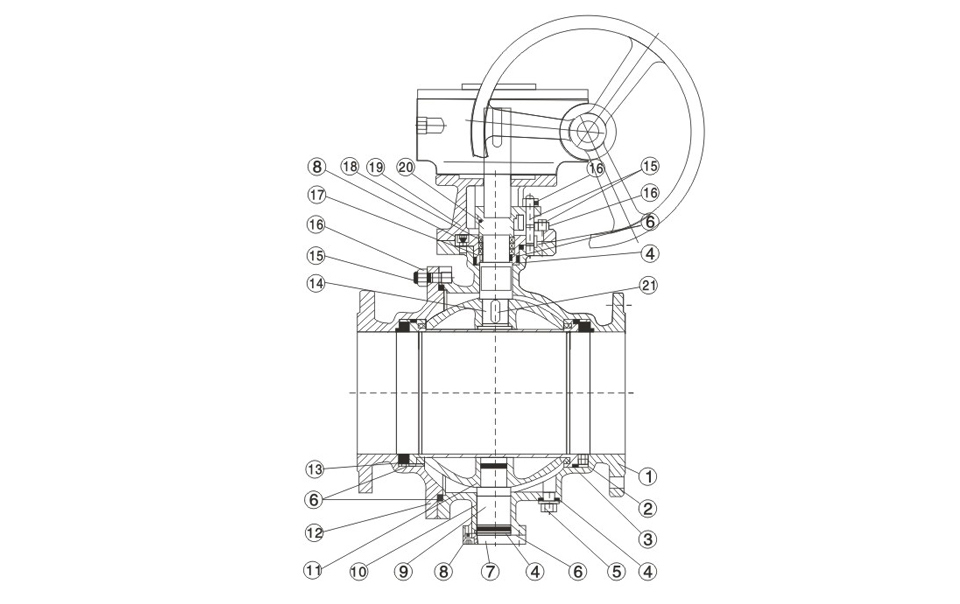 Valve Size

Face to Face Dimentisons

(Full Bore Ball Valve and Reduced Bore)

NPS (Inch)

DN (mm)

RTJ Ends

NPS (Inch)

DN (mm)

Class150

Class 300

Class 400

Class 600

2"

50

191

232

295

2-1/2"

65

203

257

333

3"

80

216

298

359

4"

100

241

321

410

435

6"

150

406

419

498

562

8"

200

470

518

600

664

10"

250

546

584

676

791

12"

300

622

664

765

841

14"

350

699

778

829

892

16"

400

854

905

994

854

18"

450

930

981

1095

930

20"

500

1010

1060

1200

1010

22"

550

1114

1153

1305

1114

24"

600

1165

1241

1407

1165

26"

650

1270

1321

1461

1270

28"

700

1372

1410

1562

1372

30"

750

1422

1537

1664

1422

32"

800

1553

1667

1794

1553

34"

850

1654

1794

1946

1654

36"

900

1756

1895

2099

1756
1.WESDOM patent products, patent certification
The product side flanges comply with national, German, Russian, American, British and Japanese standards and other domestic and international standards for multiple pressures, easy connection and wide adaptability, which can reduce the type of purchase and stock.
2.The product has an independent identity to ensure traceability
Each wesdom product has its own unique identification number, to ensure product traceability.
3.Provide material inspection report
All wesdom products can provide the material inspection report of the main parts.
4.One-stop service
One-stop service, we not only supply high quality products, also supply solutions and after-sales service.
5.WESDOM has a lot of project experience
We have a lot of project experience in countries such as Pakistan and the Philippines, WESDOM has always been noticed all over the world, and trust comes from quality.
6. WESDOM has a strict quality control system
WESDOM has a strict quality control system and before delivery, we test 100% of each product to ensure its quality, promising you a high quality product.


Quality Control Process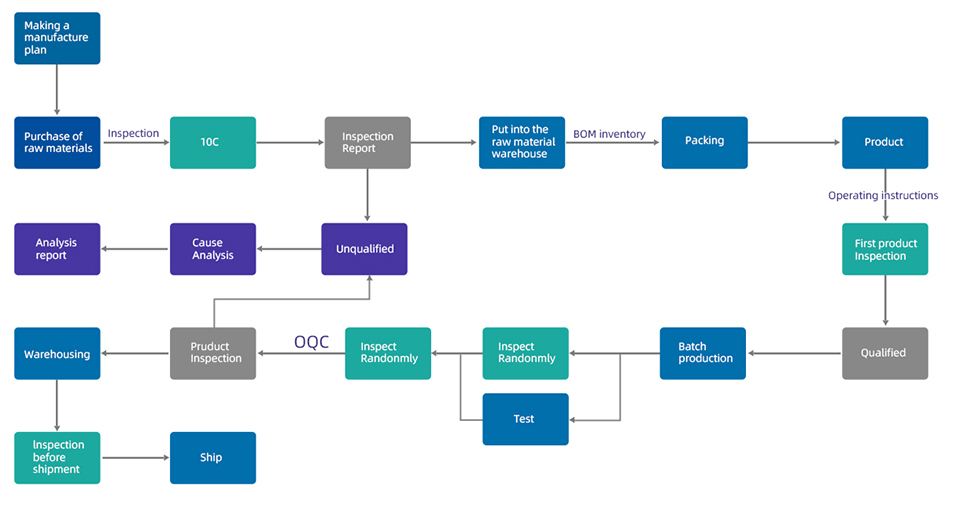 Standards&Features:
API 6D Ball Valves are available as below:
• API 6D trunnion mounted ball valves & Floating ball valve
• Buttweld and flange ends
• Manual and actuated operation
• Blowout proof stem
• Fire resistant construction
• Anti-static design
Case:
WESDOM Group specializes in pipeline fluid systems: R&D, production and sales of valves, pipe fittings, water meters, flow meters, etc. The products cover cast iron, cast steel, stainless steel, copper, plastics and other materials, which are widely used in hydropower stations, heat, buildings, Water supply and drainage, petroleum, chemical industry, electric power, medical and other fields.
Why more and more customers are choosing wesdom valves:
1. There is a professional technical team, and quality is guaranteed
2. Independent factory, more favorable price
3. Extensively trained employees are well-versed in all aspects of flow control technology



Application:
API 6D ball valves are specifically designed and manufactured in accordance with the American Petroleum Institute (API) standards. These valves are commonly used in the oil, gas, and petrochemical industries where reliable and safe operation in demanding conditions is crucial.
Some specific applications of API 6D ball valves include:

1. Pipeline transportation:
API 6D ball valves are extensively used in pipeline networks for the transportation of oil, gas, and other fluids. They provide reliable shut-off, control, and isolation capabilities, ensuring safe and efficient operation of the pipeline system.

2. Refineries:
API 6D ball valves are widely used in refineries for various applications such as controlling the flow of crude oil, intermediate products, and refined products. They are used in process units, storage tanks, and loading/unloading facilities.

3. Offshore platforms:
API 6D ball valves are used in offshore drilling and production platforms for applications such as wellhead control, flow control, and emergency shut-down systems. These valves are designed to withstand harsh offshore conditions, including high pressures and corrosive environments.

4. Chemical plants:
API 6D ball valves are utilized in chemical plants for applications such as controlling the flow of chemicals, acids, and corrosive fluids. They are designed to handle aggressive media and provide reliable sealing to prevent leakage.

5. Power generation:
API 6D ball valves are employed in power plants, including nuclear, fossil fuel, and renewable energy facilities. They are used for controlling the flow of steam, water, and other fluids in various systems, such as boiler feed water, cooling water, and condensate systems.

6. LNG terminals:
API 6D ball valves are used in liquefied natural gas (LNG) terminals for applications such as loading, unloading, and storage of LNG. These valves are designed to handle cryogenic temperatures and provide tight shut-off to prevent loss of LNG.
Please fill in your procurement needs and contact information