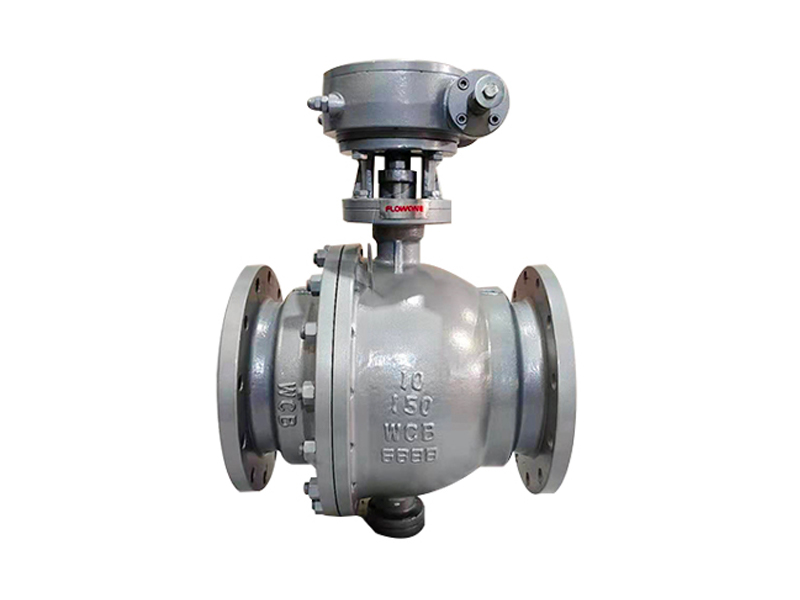 Metal Seat Ball Valves
Features: Size: 2"-24"
Pressure Rating: PN10-PN64,150LB-600LB,10K-20K
Material: Carbon Steel,Stainless Steel
Design Standard: ASME B16.34,GB/T12237,JISB2071
Inspection Standard: API598,GB/T13927,JISB2003
Application medium: Water, Sewage, Gas
Application Temperature: 0-300℃
We're here to help:
Easy ways to get the answers you need.
Parameter
Standards&Features
Case
Application
Inquiry
Parameter:
Employing the latest in processing technology and manufacturing automation, offers high quality metal seated ball valves for service conditions where soft seats will simply not perform. Whether it is temperature or abrasion driven, offers a broad range of hard coatings designed for optimal performance.
Minimal moving parts with flawless execution make our floating & trunnion ball valves a more suitable choice for severe applications.
Full rotational surface lapping of slurry resistant scraper seats makes our metal seat ball valves the most dependable sealing valves available – at an unparalleled price point.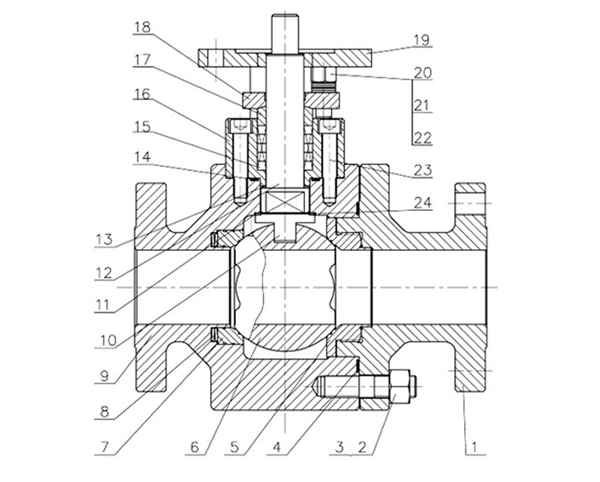 | | | | | | |
| --- | --- | --- | --- | --- | --- |
| No. | Name | Materials | No. | Name | Materials |
| 1 | Secondary body | ASTM A162 316H | 13 | Packing | Graphite+Metal wire |
| 2 | Bolt | ASTM A453 Gr.660A | 14 | Packing gland | ASTM A182-F316H |
| 3 | Nut | ASTM A194 Gr.8C | 15 | Packing sleeve | ASTM A182-F316H |
| 4 | Gasket | Graphite+Metal wire | 16 | Packing plate | ASTM A182-F316H |
| 5 | Main seat | ASTM A182-F6a+CCC | 17 | Bracket | ASTM A182-F316 |
| 6 | Ball | ASTM A182-F316H+CCC | 18 | Bolt | ASTM A453 Gr.660A |
| 7 | Secondary seat | ASTM A182-F6a+CCC | 19 | Nut | ASTM A194 Gr.8C |
| 8 | Belleville spring | Incinel 718 | 20 | Belleville spring | Inconel 718 |
| 9 | Main body | ASTM A182-F316H | 21 | Bolt | ASTM A453 Gr.660A |
| 10 | Universal joint | ASTM A638 Gr.660 | 22 | Nut | ASTM A194 Gr.8C |
| 11 | Stem | ASTM A638 Gr.660 | 23 | Belleville spring | Inconel 718 |
| 12 | Packing washer | Graphite+Metal wire | 24 | Flat washer | N6 |
Standards&Features:
| | |
| --- | --- |
| Pressure Classes | |
| size | Pressure |
| NPS¹⁄₂-NPS10(DN15-DN250) | CLASS 150-CLASS 300 |
| NPS¹⁄₂-NPS8(DN15-DN200) | CLASS 600 |
| NPS¹⁄₂-NPS4(DN15-DN100) | CLASS 900 |
| NPS¹⁄₂-NPS3(DN15-DN80) | CLASS 1500 |
| | |
| Design Standard | |
| Design Standard | API6D,ASME B16.34,JB/T 11848 |
| Flange standard | ASME B16.5 |
| Face to face | ASME B16.10 |
| Test standard | API598,ANSI B16.104(FCI 70-2),ISO 15848 |
Features

Cast & Forged
Floating and Trunnion Mounted Designs
Cryogenic and Automation Options Available
Application:
Applied projects:

Petrochemical

Power plant

Refining

Oil & Gas

Metallurgy
Please fill in your procurement needs and contact information