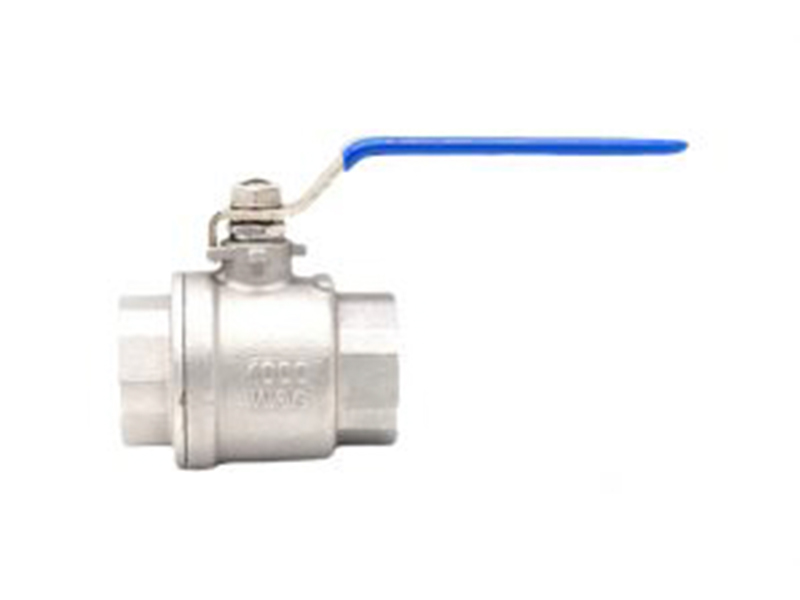 SS Thread Ball Valves
Features: Size:  1/4"~4"
Pressure Rating: 1000WOG
Material: SS304, SS316
Design Standard: API598,GB/T13927,JISB2003
Inspection Standard: API 598 , JB/T9092
Application medium: Water, Sewage, Gas
Application Temperature: 0-150℃
We're here to help:
Easy ways to get the answers you need.
Parameter
Standards&Features
Case
Application
Inquiry
Standards&Features:
Adoptive Standards
Valve Design: API598,GB/T13927,JISB2003
Pressure Test: API 598 , JB/T9092
Thread standard: NPT, BSP

Standard Test
Body Test: 1.5 times the working pressure with water. This test is performed after valve assembly and with disc in half position open, it is called as a body hydro test.
Seat Test: 1.1 times the working pressure with water.
Function / Operation Test: At the time of final inspection, each valve and its actuator (Flow-Control Lever / Gear / Pneumatic Actuator), under goes a complete operating test (Open/Close). This test carried out without pressure and at ambient temperature. It ensures the correct operation of the valve / actuator assembly with accessories such as solenoid valve, limit switches, air filter regulator etc.
Special Test: On request, any other test can be carried out according to special instruction by client.
Material name
Q11F-(16-64)C
Q11F-(16-64)P
Q11F-(16-64)R
Body
WCB
ZG1Cr18Ni9TiCF8
ZG1Cr18Ni12Mo2TiCF8M
Bonnet
WCB
ZG1Cr18Ni9TiCF8
ZG1Cr18Ni12Mo2TiCF8M
Ball
1Cr18Ni9Ti304
1Cr18Ni9Ti304
1Cr18Ni12Mo2Ti316
Stem
1Cr18Ni9Ti304
1Cr18Ni9Ti304
1Cr18Ni12Mo2Ti316
Sealing
Polytetrafluorethylene(PTFE)
Gland ;Packing
Polytetrafluorethylene(PTFE)
Features


1.Fluid resistance is small, and the coefficient of resistance is equal to that of the same length.
2.Simple structure, small size and light weight.
3.Close and reliable, ball valve sealing surface material widely used plastic, sealing well, in the vacuum system has also been widely used.
4.Easy operation, open and close rapidly, from fully open to fully closed as long as 90 degree rotation, facilitate remote control.
5.Easy maintenance, valve structure is simple, the sealing ring is generally active, demolition and replacement are more convenient.
6.In the fully open or fully closed, the ball and valve seat sealing surface and the dielectric isolation, the media through, will not cause the valve sealing surface erosion.
7.Suitable for a wide range of sizes from small to a few millimeters, large to a few meters, from high vacuum to high pressure can be applied.
Case:
Project name: A customer in Pakistan purchases check valves, gate valves, pipe fittings, etc.
Customer name: a distributor in Pakistan
Main products: ball valve check valve, gate valve, pipe fittings, etc.
Customer demand: high-quality valves, fittings, storage or supply to customers
project description:
The client in this case is from Pakistan and is a large-scale local valve distributor. They have their own store locally and often import some valves from abroad to store or supply to local customers.
This client has cooperated with WESDOM many times. Almost every once in a while, they will contact the foreign trade salesman of WESDOM. They bought a batch of valves from WESDOM and stocked them in their store.
Through many cooperations with WESDOM, the two sides have established a very close cooperative relationship. Of course, they contacted WESDOM without hesitation, and purchased check valves, gate valves, pipe fittings, etc. from WESDOM.
client feedback:
We have worked with WESDOM many times and have been very satisfied each time. We are very willing to maintain a long-term cooperative relationship with WESDOM.
Project pictures:

Application:
Widely used drainage requirements for petroleum and chemical industry city and strict cut-off condition.
Please fill in your procurement needs and contact information