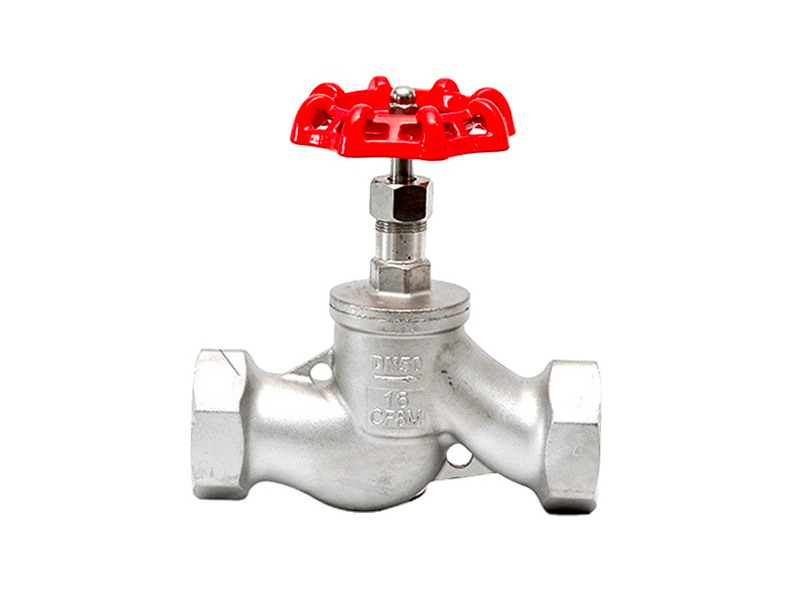 Stainless steel thread S type globe valve
Features: Size Range: DN15-DN50
Pressure: PN16
Body Materials: CF8
Seat Materials: 304
Working temperature: -20℃~180℃
Suitable medium: Water, oil, gas etc.
Application: Water treatment, Petrochemical, food , electric energy,etc.
We're here to help:
Easy ways to get the answers you need.
Parameter
Standards&Features
Case
Application
Inquiry
Standards&Features:
Product Advantages:

1. The material meets the national standard.

2. All valve body and parts are processed by CNC machines to make sure processing accuracy.

3. After pressure test, each valve is sprayed with anti-rust oil to ensure long-term storage of the valve, and the cleanliness of the inner cavity reaches the JB/T7748 standard;

4. Each valve is tested pressure as per national standards.

5. Each valve use waterline blocking protection to avoid the damage of connecting surface during transportation.

6. G thread, NPT thread, BSP and other customized thread can be provided according to customer needs.

Parameters

| | | |
| --- | --- | --- |
| Name | Design and manufacture | Pressure Test |
| Reference standard | GB/T 12235 | GB/T 13927 |
Case:
Project Name: Famous Textile Factory Project in Pakistan
Customer name: a boss in Pakistan
Main products: flow meters and SS valves
Customer needs: Textile mill applications
Project description:
This is a relatively special case. Because the customer know less about valves, but the demand is very large. So WESDOM assigns a professional team (salesmen and engineers from the International Trade Department) to conduct on-site inspections and give customer some Pertinent suggestions, and this customer are very shocked and moved by our service, and have established a long-term cooperative relationship with us without hesitation;
client feedback:
The customer said: "Thank you very much for the on-the-spot inspection and very professional guidance of the WESDOM team." He was really shocked by the warm and considerate service and professional technical guidance of WESDOM. WESDOM is trustworthy!
Project pictures:

Application:
Water treatment

Petrochemical,

Food

Electric energy

Please fill in your procurement needs and contact information